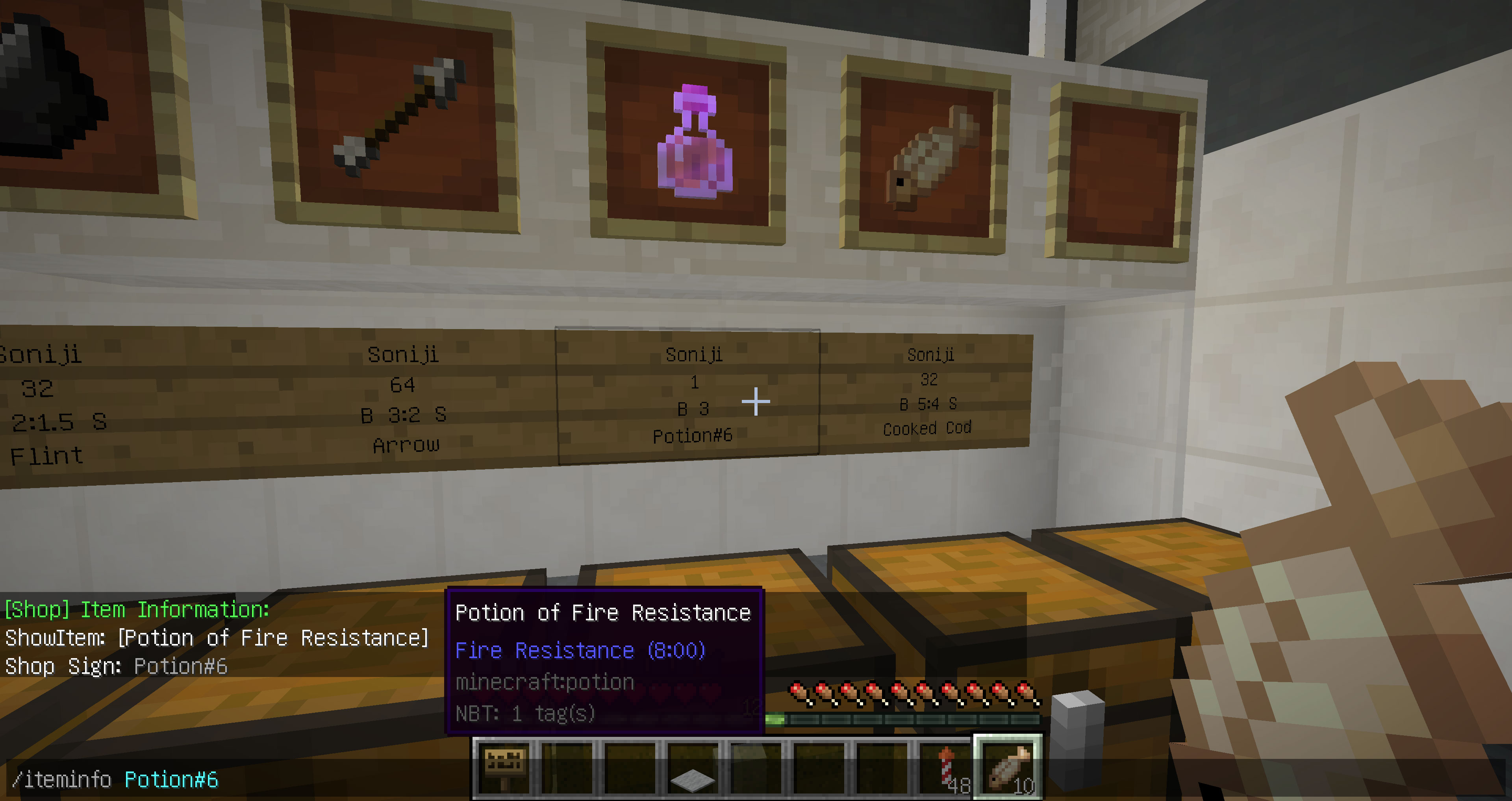 Now when you do /iteminfo [Item ID] you will see the ShowItem info instead of the ChestShop item name/ID. It is especially useful for special items such as tools, weapons, and potions. Hovering over the item name will show you extra info such as the enchantments, lore, and potion effects just like a regular inventory item.
Feb 14, 2019 | BakaSoniji
You can now lock your chests and white shulker boxes!
Jan 15, 2019 | BakaSoniji
Recommended by Fengshuai, I added BossShop to ES. Currently, it only serves as a GUI for frequently used commands. To call this GUI, do /bs. I will take a look into some other features this plugin offers and apply them if I see fit in the future. Feel free to contact me if you have any idea or suggestion on the using of this plugin.
Jan 6, 2019 | BakaSoniji